Artelia Italia opens a new office in Bari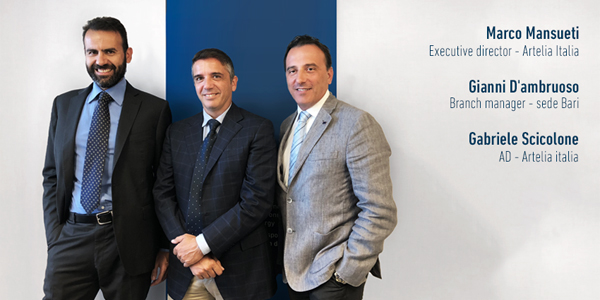 Artelia Italia opens a new office in Bari
Artelia Italia strengthens its presence in Italy opening a new office in Bari.
"Thanks to the new office, located in the Business Center of Bari, Artelia will be able to oversee Southern Italy even more effectively, directly coordinating the capillary network already present throughout the country" said the Executive Manager Marco Mansueti.
Under the lead of the Branch Manager Giovanni D'Ambruoso, who has been working with the company for over 15 years, the new office will guarantee a constant presence in the southern regions of the country, with a particular focus on retail projects.
The strategic decision to open the new office in Bari - which joins the offices located in Rome and Milan - attests the interest of the company in the South Italian market. Gabriele Scicolone, CEO of Artelia Italia declares: "Artelia believes in the South of Italy and in its development and chose Bari for its brilliancy in the economic and cultural fields and for the attractiveness it has on the international investors".