Research and Development
Up to date on innovation and new trends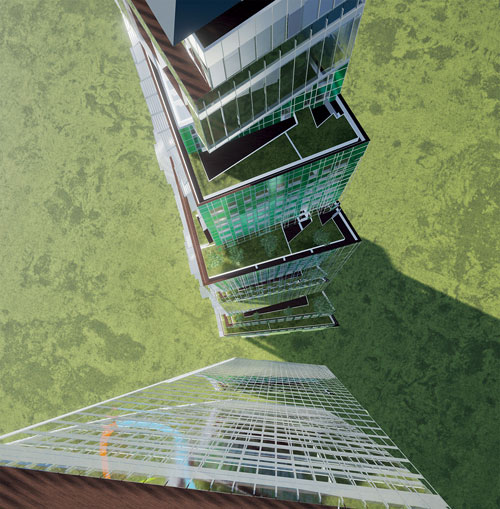 We invest more than 3% of the Group's total value in research and development. A commitment that keeps us informed about the evolution of markets, constantly improving the efficiency and quality of the solutions we offer. We devote considerable effort to research, development and innovation both in-house and through collaborations with external partners.
In all areas of construction, we work with Centres of Excellence and Innovation, benefitting from their specific experience and always focusing on details, creativity and goal achievement.
Virtual Reality
We have introduced tools for sustainable digitization to improve the efficiency of Engineering and Project Management services through dynamic BIM 3D design models. Thanks to our in-house 3D design capabilities, we have taken a significant step forward into virtual reality. The new solutions are adopted for training purposes in the security field. The demo version of the "VR Training" is freely downloadable on the Android app store.

Additionally in the field of Virtual Reality, Artelia has used the technology to present the projects aimed at renewing the image of the Audi dealership network in Europe. 360° panoramic views and augmented reality have allowed us to offer end users a tangible experience of the designed transformations, providing them with the possibility to choose the furnishings in an interactive fashion.
The Bim
The Building Information Modeling is a process based on an intelligent digital model of the building, which is able to contain and process all the information necessary to conceive, create and realize the project and, once the construction has been completed, to facilitate ordinary and extraordinary management during the entire life cycle of the building itself.
The BIM connects people, data and the workflows of our projects. Our team, composed of over 30 specialized resources, creates, analyzes and manages virtual models of buildings, very similar to physical ones, that have the correct level of required detailed geometric information to analyze, develop integrated design and to better manage the complexities of construction and subsequent management and maintenance. Shifting from the traditional method to BIM, we can quickly identify problems of feasibility, costs, planning and coordination. This allows us to improve the planning and execution of projects in the field.
To date, Artelia has about 150,000 square meters designed by the BIM.
SAPR Technology

Artelia uses the most innovative and functional tools that the SAPR (Remote Pilot Aircraft Systems) technology provides. Photo and video recording allow to check the status of buildings and infrastructures, to verify the functionality of plants, to monitor the territory and to create geo referenced models if needed.

The integration of drones surveying techniques with traditional terrestrial surveying techniques allows us to quickly and accurately obtain a complete reconstruction of the architectural structure, of the morphology of the surrounding terrain, or even the entire urban area.