Quality & Methods
SMART: Our winning model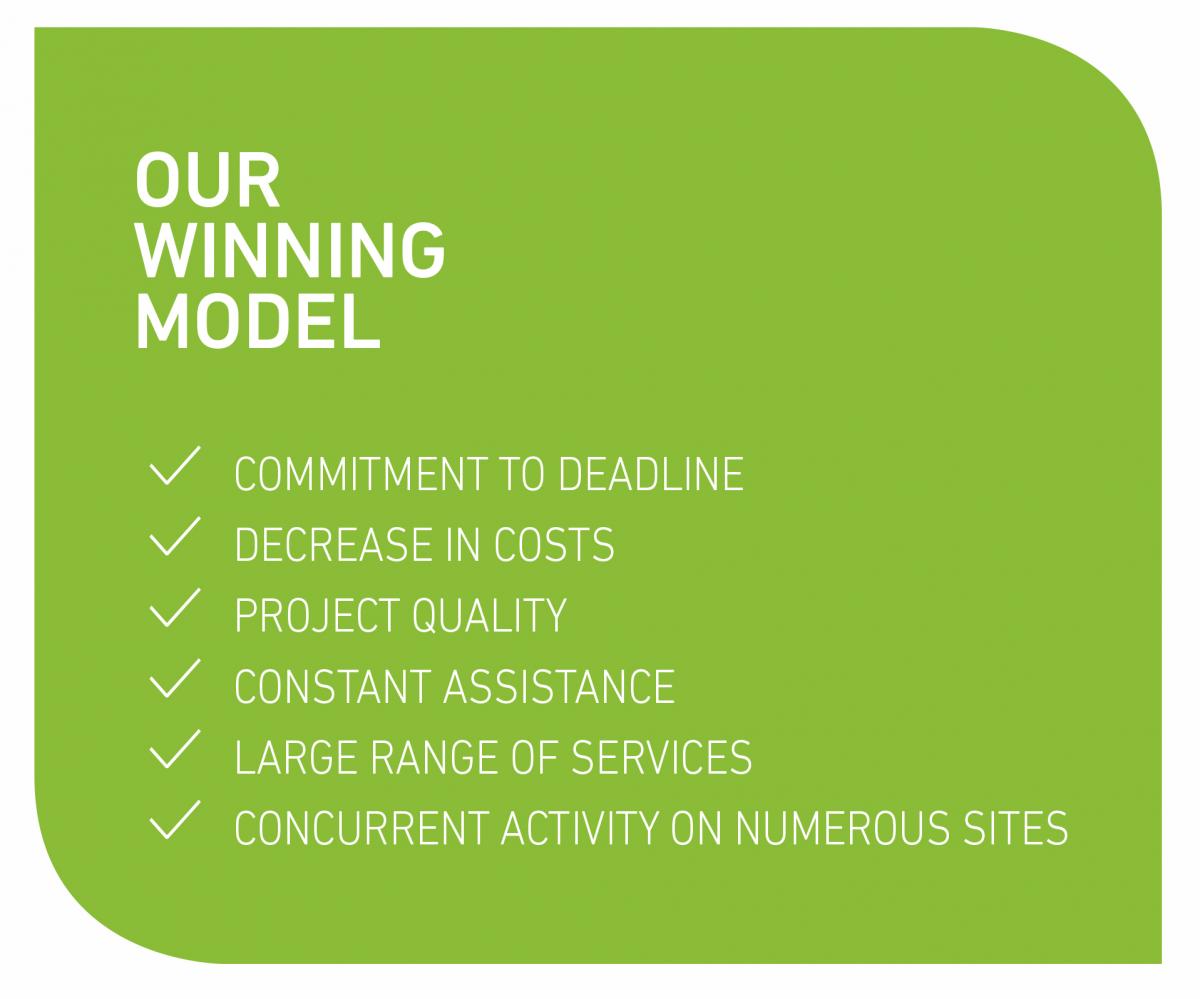 Compliance with deadlines, careful cost management, design quality, constant assistance and a wide range of customer services are the elements that make up our winning model.
The work model we offer to national and international clients enables us to assist them with the same standards and operating modes wherever their business takes them, creating a strong partnership between our team and the customer.
SMART is our integrated management system, consisting of all the procedures and methods we implement to achieve the goals defined by our management commitments.
A system built around customers and stakeholders satisfaction (ISO 9001), people's health and safety of (OHSAS 18001) and Sustainable Development (ISO 14001), which aims at constant improvement and is certified at International standards.