29th MIPIM Awards - Cannes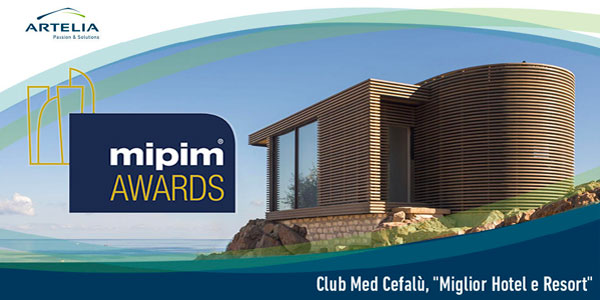 During the 29th MIPIM Awards, the international real estate exhibition held on 14th March at the Palais des Festivals in Cannes, Artelia proudly received awards for 4 of its real estate projects in different categories, including the prize for "Best Hotel & Resort" for Club Med Cefalù in which our teams were involved as Project Manager,Works Supervisor, Full design services, HSE.
Artelia Italia managed the ambitious renovation project of the Club Med Cefalù 5 Tridenti resort in Sicily, with its 300 rooms, 170 Mediterranean villas/bungalows, 13 suites, 2 swimming pools, 4 bars and 3 restaurants.
An elegant intervention in a particularly beautiful site, a subtle and harmonious intervention into the existing landscape, respecting and protecting the environment.
Artelia's teams have been working since 2015 as "one stop shop consultant" on the overall design of both the architectural execution project and the multidisciplinary engineering project.
Dozens of resort construction experts were involved in the site in order to deliver this spectacular project in record time.
A heartfelt thank you to all the teams involvedand especially to Domenico Baudille who led and managed this complex project with determination and professionalism for over 3 years.