Functional renovation of the BNL seat in Rome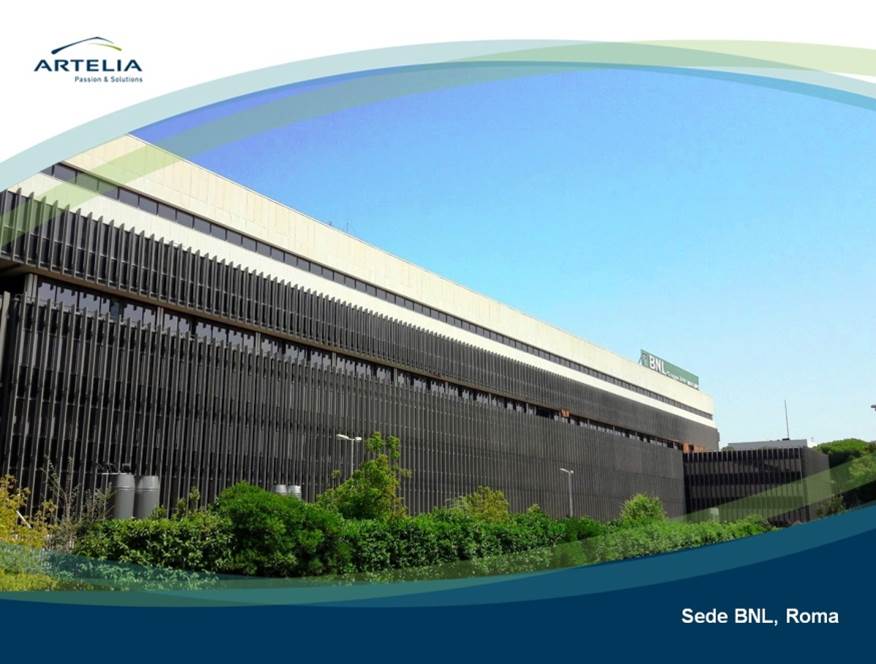 Functional re-qualification of the BNL headquarters in Piazzale dell'Agricoltura in ROME
Backed by the ten-year relationship with the client BNL, Artelia Italia is involved in the functional renovation of their headquarters in Piazzale dell 'Agricoltura in Rome, specifically for Construction Management services.

The project entails the complete strip-out of the building - the dismantling process - the cleaning of the building aimed at the Asbestos Free Certification and the redevelopment of the spaces according to logics and systems previously adopted in the construction of the new BNL headquarters named " Orizzonte Europa ", at the Roma Tiburtina railway station.

In addition, the rebuilding of the façades and LEED certification are planned.