Humanitas - Centro catanese di Oncologia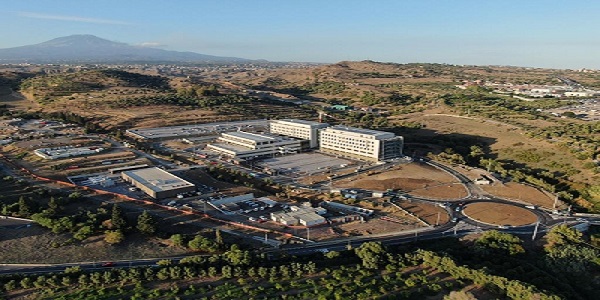 The company Humanitas Centro Catanese di Oncologia built a new 300 bed hospital complex called "Humanitas Center of the Mediterranean", focusing on oncology.
The project involves the construction of about 30,000 m² of Built surface area and about 24,000 m² of finished surface area, subdivided into four building blocks and several floors:
Basement floor - Diagnostic and therapeutic activities of the hospital structure, (radiotherapy, nuclear medicine, diagnostic imaging, surgical block, endoscopy, analysis laboratory and pathological anatomy, pharmacy and antiblast preparation, area for medical studies, general services)
Ground floor - Outpatient and day hospital activities.
First, Second and Third Floors Inpatient areas, with a sub-intensive area (stroke unit) dedicated to patients with cerebrovascular diseases.
In addition to the above, Artelia Italia also built a car park on the basement level (P-2), a morgue building separated from the hospital and with independent entrances and exit routes, a local guardian, technical rooms, as well as external accommodation and internal roads and access to the new hospital structure.
ARTELIA Italy developed the projects in BIM (with Revit software) covering all disciplines as an integrated project. ARTELIA Italy provided Project management, construction & HSE management as well as Worksupervision.