New framework agreements
on eni retail network
Artelia Italia
Cooperation and good relations between Artelia Italia and Eni are confirmed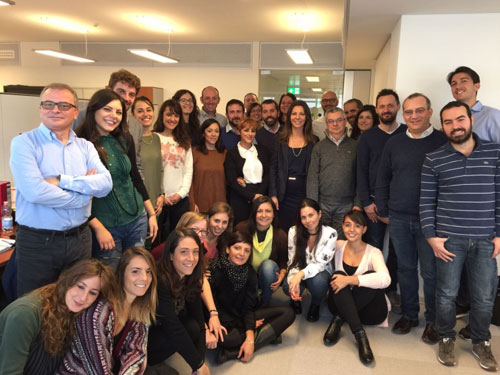 Eni Retail - Contract for engineering services - Italy 2016 - 2018
Eni is the leader in the distribution of petroleum products in Italy with a market share of 25.0% and about 4.000 Service Stations around the country; well known as the "six-legged dog" energy company, is considered by many Italian drivers the "loyal friend of man on four wheels".
In early November, Artelia Italia has finally received confirmation of the assignment of three new framework agreements for engineering services on the Eni retail network for a period of 2+1 years, with a potential turnover of about 4m€ per year.
An important achievement obtained thanks to the fruitful cooperation established since 2013, when our Oil & Gas engineering team started working with Eni for the central part of Italy, growing up in expertise and leading Eni to enlarge our presence to several other regions, covering now from north to south about half of the country.
A success being first of all a teamwork achievement; thanks to the effort of Carlo Redivivo and all his committed team!
A great success for Artelia Italia is represented also by the awarding of the Milan area, the most important in terms of investments and retail network.
Cooperation with Eni is once again the opportunity for Artelia Italia to strengthen the internal competence on Retail Service Stations Engineering keeping us as a market leader and reference for all Clients operating in this sector.
We have currently operative contracts with the most important operators in the market; obviously ExxonMobil, and TotalErg, Q8 and, more recently, Autogrill.
We strongly believe this important achievement is due to the KAM approach we applied to the Client; next challenges are now to achieve a more extensive cooperation with Eni, abroad and in other business sectors.
We are already working for it!