Qatar Rail - Doha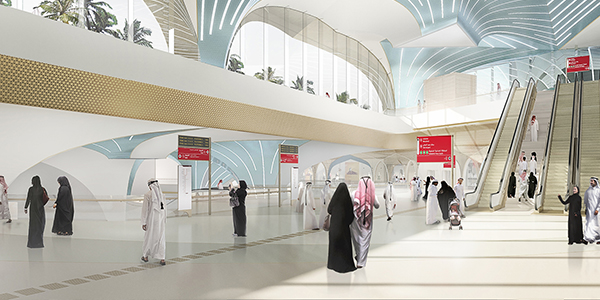 Qatar Rail is the company in charge of developing the brand new underground lines in Doha "Doha Metro", State of Qatar.
Intertecno/Artelia Italia is developing the design for construction and producing drawings for the fit-out of seven metro stations on the new Red Line, through its appointment by the Italian Contractor Italiana Costruzioni.
The high level of finishes, the complex geometry of interior walls and ceilings and the attention to the details require an accurate study of the selected materials and related interfaces and the implementation of special construction methods and work sequences.
The whole design is being developed with BIM, using Revit software and other 3-D Modelling Software.
Coordination with MEP installations is supported by the production of clash detection reports. This facilitates collaborative solution finding during interface meetings.